Serving the architectural design industry since 1981, Classic Glass has established itself as the leading decorative glass studio in the metropolitan Washington, DC area. Our experienced designers and craftsmen blend artistry with technology to create innovative architectural glass and strikingly beautiful commissioned works of custom decorative art glass.

Classic Glass' fabrication facility and showroom are located in Bladensburg, MD and are equipped with both traditional and state of the art technology. This enables our craftsmen the ability to produce the finest decorative and architectural glass art in the area. All of our custom decorative glass is produced locally at our Maryland (MD) location and we strive to use local suppliers whenever possible.  

Classic Glass works directly with architects, designers, contractors and private individuals in the development and fabrication of art glass. What sets Classic Glass apart from other decorative glass company's is our willingness to research and develop new products based on our clients specific needs. This constant experimentation has produced some of our most interesting installations and serves as an example of the continued evolution of the decorative glass industry.  

Our decorative art glass can be found in offices, restaurants, hotels, museums and private residences throughout the United States and around the world. In addition our glass art has been featured in Decorative Glass, Interior Design, Architectural Design and Glass Art magazines. We have won the craftsmanship award from the Washington Building Congress and our work is frequently featured in local newspapers and publications.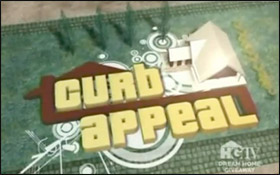 View our stained glass windows on HGTV's Curb Appeal