Laminated glass is a type of safety glass composed of two or more layers of glass that are held together by a protective interlayer. This interlayer keeps the glass bonded even when broken and its high strength prevents the glass from breaking into large sharp pieces. Laminated glass is typically used when there is the possibility of human impact or where the glass could fall if broken. Offices, Restaurants, Storefronts, Schools and Hotels are just a few of the places you can find laminated glass.
Classic Glass custom laminated glass products offer the ultimate in design flexibility while conforming to ANSI safety standards. We can custom laminate patterned glass to flat glass and patterned glass to patterned glass. By adding custom finishes, etching, specialty papers and fabrics to your glass project, we can achieve a variety of textures and opacities to suit your specialized laminating needs. In addition, poured colored resins can produce solid and gradation effects offering a wide array of hues and tones.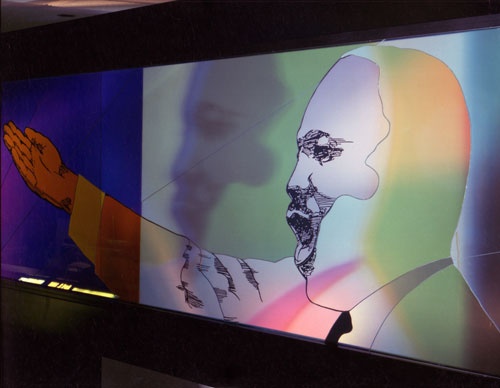 The decorative possibilities of laminated glass are quite vast and its safety features make it a great option for architects and designers alike. Classic Glass displays a variety of interlayer designs at its showroom in Alexandria, VA. Feel free to stop in and view the many possibilities of this truly exciting product.
Tags: Custom Laminated Glass